How NComputing can help you virtualize desktops.
Citrix provides server, application, desktop virtualization, networking, software-as-a-service (SaaS), and cloud computing technologies. NComputing offers RX-series thin clients (both ARM and x86-based) and LEAF OS for use with Citrix.
Microsoft has expanded its offerings to include Azure Virtual Desktops (AVD), Windows 365, and Remote Desktop Services (RDS). NComputing offers RX-series thin clients (both ARM and x86-based) and LEAF OS for use with these Microsoft systems.
VMware Horizon is a comprehensive virtualization platform designed to deliver and manage virtual desktops and applications from various devices. NComputing offers EX-series thin clients and LEAF OS for use with VMware Horizon.
vSpace Pro is an end-to-end virtualization solution delivering Windows® desktops to users. This platform supports eleven popular Windows® operating systems using NComputing thin clients, Chromebooks, or repurposed PCs running LEAF OS software.
PC Repurposing with LEAF OS
Repurpose aging computers & thin clients as powerful, locked-down endpoints.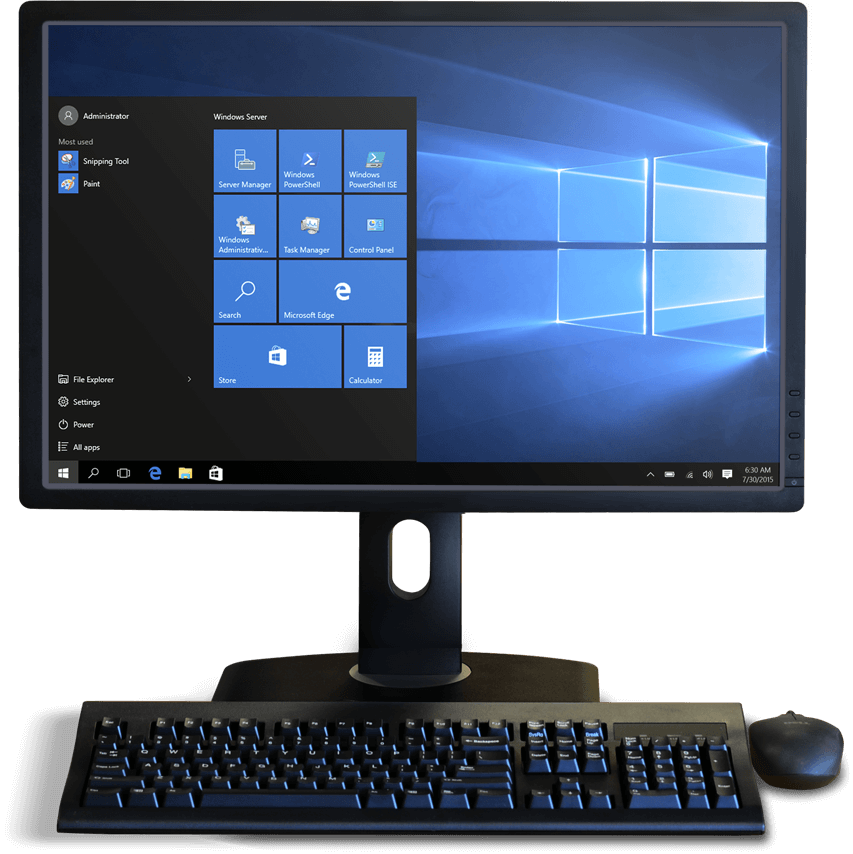 LEAF OS by NComputing is a small Linux-based operating system providing the basis for thin client computing. It enables access to virtual desktops on multiple platforms using any x86-64 based PC or thin client.
Save your money and get out of the PC-refresh cycle. LEAF OS can be installed directly on a hard drive converting aging x86-64 computers or thin clients into a powerful locked-down thin client. Put off forced investment in new hardware until it makes sense for you.
Designed and optimized for Citrix, Microsoft and NComputing desktop virtualizations.
Integration with the Citrix Workspace app allows LEAF OS to deliver a compelling software endpoint solution for Citrix enterprise customers.
Devices running on LEAF OS have multimedia capabilities such as Microsoft Teams optimization, HDX Adaptive Transport, Browser Content Redirection (BCR), and extensive USB peripheral devices support.
LEAF OS is fully optimized for Citrix HDX Ready ensuring that it meets the performance, security and manageability demands of the enterprise.
LEAF OS delivers simple-to-deploy, centrally managed endpoints designed and optimized for Microsoft Azure Virtual Desktop (AVD), Windows 365 Cloud PC, and Remote Desktop Services (RDS).
LEAF OS can revitalize old computers or thin clients into high-performing AVD, Windows 365 or RDP endpoints, and extend the affordability of these services by lowering the total cost of ownership.
Deployment and ongoing maintenance are simplified using PMC, our centralized endpoint management system.
VERDE VDI provides the most secure, easy-to-use, enterprise-grade virtual desktop infrastructure. LEAFOS enables easy & secure access to VERDE VDI.
Using LEAF OS devices to access VERDE Remote Access provides highly secure 24/7 connections without the need of a VPN from anywhere via the internet.
Integration with the VMware Horizon client allows the LEAF OS software endpoint solution to transform any x86-64 PC, laptop, or thin client into a secure, locked down, and centrally managed VMware Horizon endpoint.
Devices running on LEAF OS support VMware Blast and RDP protocols out of the box and boast advanced multimedia capabilities, including Microsoft Teams optimization, HTML5 Multimedia Redirection (HTML5 MMR), Browser Content Redirection, and extensive USB peripheral devices support.
Computers running LEAF OS can deliver virtual desktops from any one of 11 popular Windows operating systems via vSpace Pro Enterprise, including Windows 10 & 11, Windows Server 2019 and 2022.
LEAF OS features the NComputing vCAST Streaming technology which reduces the overall server-side CPU usage for web videos like YouTube or local media content without the need for expensive GPUs.
The new UXP Turbo protocol supported by LEAF OS delivers an enhanced desktop experience with PC-like performance for 3D rendering, browser scrolling, video playback and multimedia-intensive applications.
Simple, affordable and powerful.
Why NComputing?
For 17 years NComputing has pursued the idea of affordable, high performing desktop virtualization solutions. Our innovative and award-winning technologies serve customers large and small, in diverse markets, with varying use cases–from a solar-powered internet café in Zambia to a highly secure environment at the U.S Department of Defense. We're confident our solutions will work for you.
High Performance
Today's computers have more computing power than most users need, and much of it sits idle a majority of the time. We help you consolidate, virtualize, and distribute this computing power to where it's needed the most.
Low Cost
Servers and thin clients cost less to acquire than an army of PCs. Thin clients use less energy, generate a fraction of a PCs fan noise and heat, and greatly reduce the need for hands-on support. Even use existing PCs past their expiration dates via software clients.
Unlock the Future
Introduce a new operating system without worrying about whether your PCs are technically capable of running it. Eliminate the PC refresh cycle by using durable low-cost thin clients instead of PCs. When you upgrade your server, everybody benefits.
Bring it Together
Centralize the management of your operating systems, software applications, and deployed thin clients. Execute updates and provide tech support quickly and efficiently without disrupting your users.
Environmentally Friendly
We can't live without PCs, so let's learn how to live with them in a way that makes them friendlier to the environment. Thin clients and desktop virtualization reduce eWaste, energy use, and CO2 emissions
Virtualization is in our DNA
For fifteen years we've brought new technology to struggling communities, helped startups "startup" without breaking the bank, and streamlined Government and the Enterprise with desktop virtualization solutions that remain our focus and passion. Compute smartly.
New to Desktop Virtualization? We are here to help.