Why
v

Space Pro?

vSpace Pro is the natural evolution of our patented and award-winning vSpace Server, supporting the latest Windows Server 2016 and Windows 10* OS on NComputing thin clients - delivering a true PC desktop experience for the end user.

vSpace Pro is an end-to-end turnkey solution that streamlines your desktop virtualization deployment management - with brand new integrated premium features and cloud services.

Combined with our thin client families, slash your acquisition costs by 65% and save 80% in maintenance costs and 90% in energy bills (compared to an all PC solution).
Cost Effective
Easy to Setup
Centralized Management
Integrated Cloud Premium Features
Increased Productivity
Ready to get started? We are here to help.
DEPLOY WITH EASE AND CONFIDENCE
Introducing VSpace Console
With vSpace Pro, we introduce our redesigned admin console with a truly modern and intuitive UI/UX. Previously known as NC-Console, vSpace Console provides centralized management of all your connected vSpace Servers in addition to other device management features.
Introducing VSpace Manager
Centrally manage your local software licenses and premium features allocation to connected vSpace Servers with the vSpace Manager. You can now reduce your IT management complexity by having the flexibility to allocate, reallocate software licenses among the connected vSpace Servers.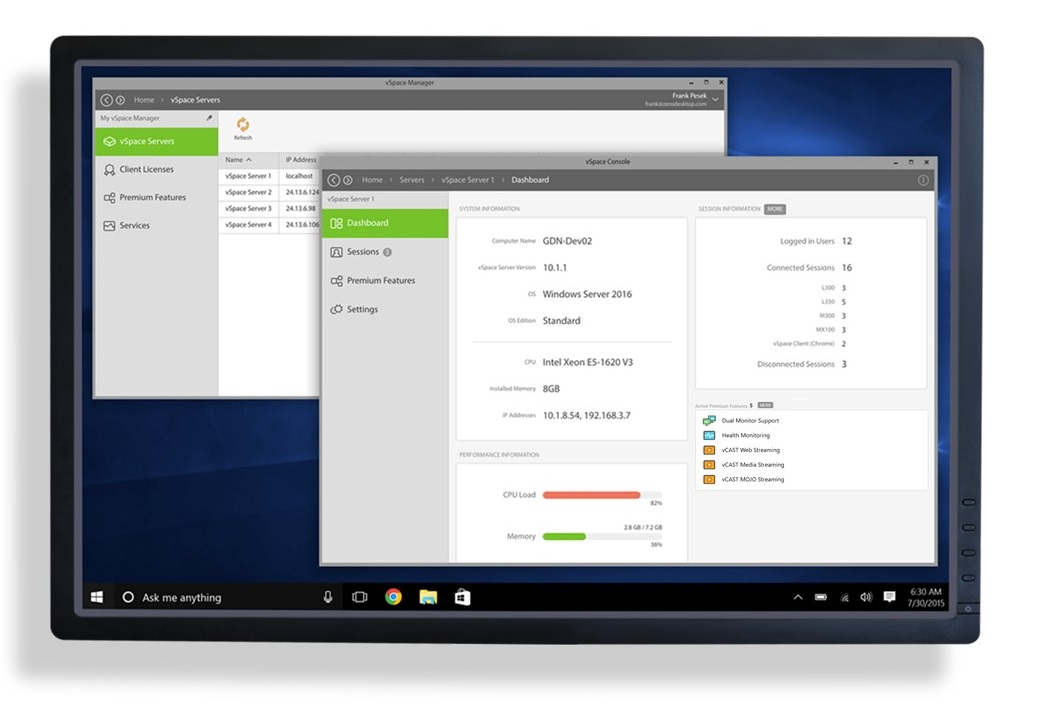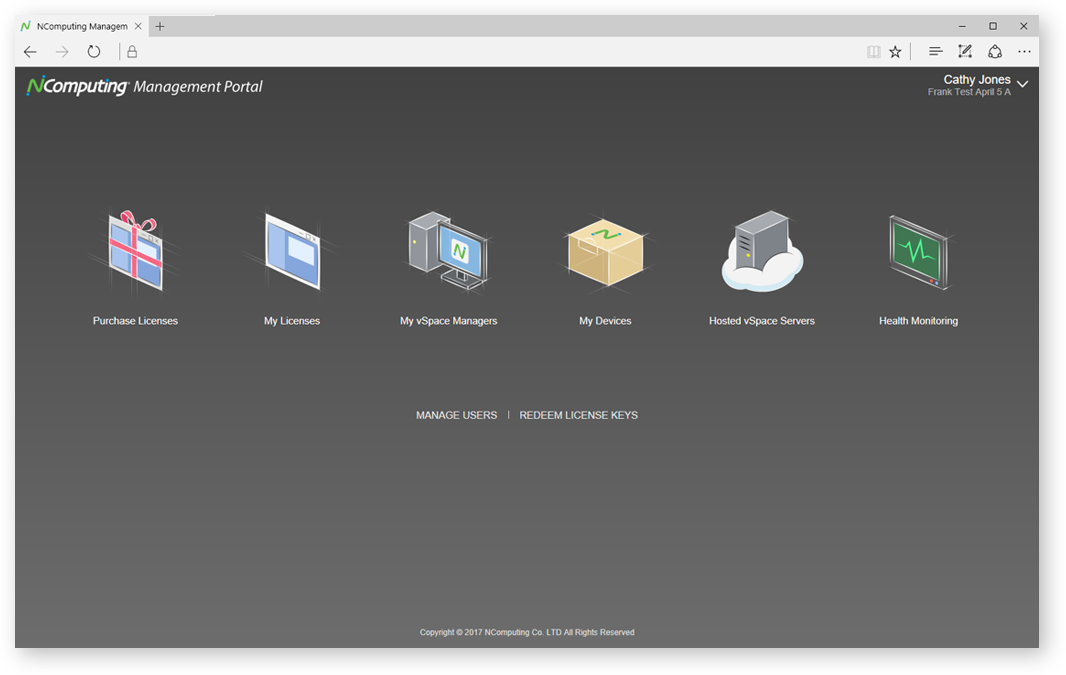 Enables Flexible Desktop Virtualization
Introducing the NComputing Management Portal, your cloud based dashboard. The Management Portal provides remote access to your NComputing software licensing and premium features via any browser.
The Management Portal eliminates the risk of losing your software licenses even if the entire local deployment crashes.
Flexible Deployment
Our scalable solution delivers on your growing business needs. Have the freedom to formulate a strategy and IT plan with the flexibility to add software licenses and premium features that works well for your business.
Asset Management
The Management Portal enables you to administer your vSpace servers and NComputing thin clients. This centralized web-based console provides an overview of your organization's assets allowing you to more easily keep track of your infrastructure. This will save you valuable time as you stay up-to-date with device warranty registration and software version upgrades.
The Management Portal provides greater visibility into your NComputing hardware and software solutions deployed in your IT infrastructure with just a few clicks of your mouse.
License Management
Simplify your licensing management with the modern and intuitive interface of vSpace Manager. Get an insight into your NComputing software licenses with premium features to streamline the management and track the critical dates and action items associated to maintain the continuity of your business.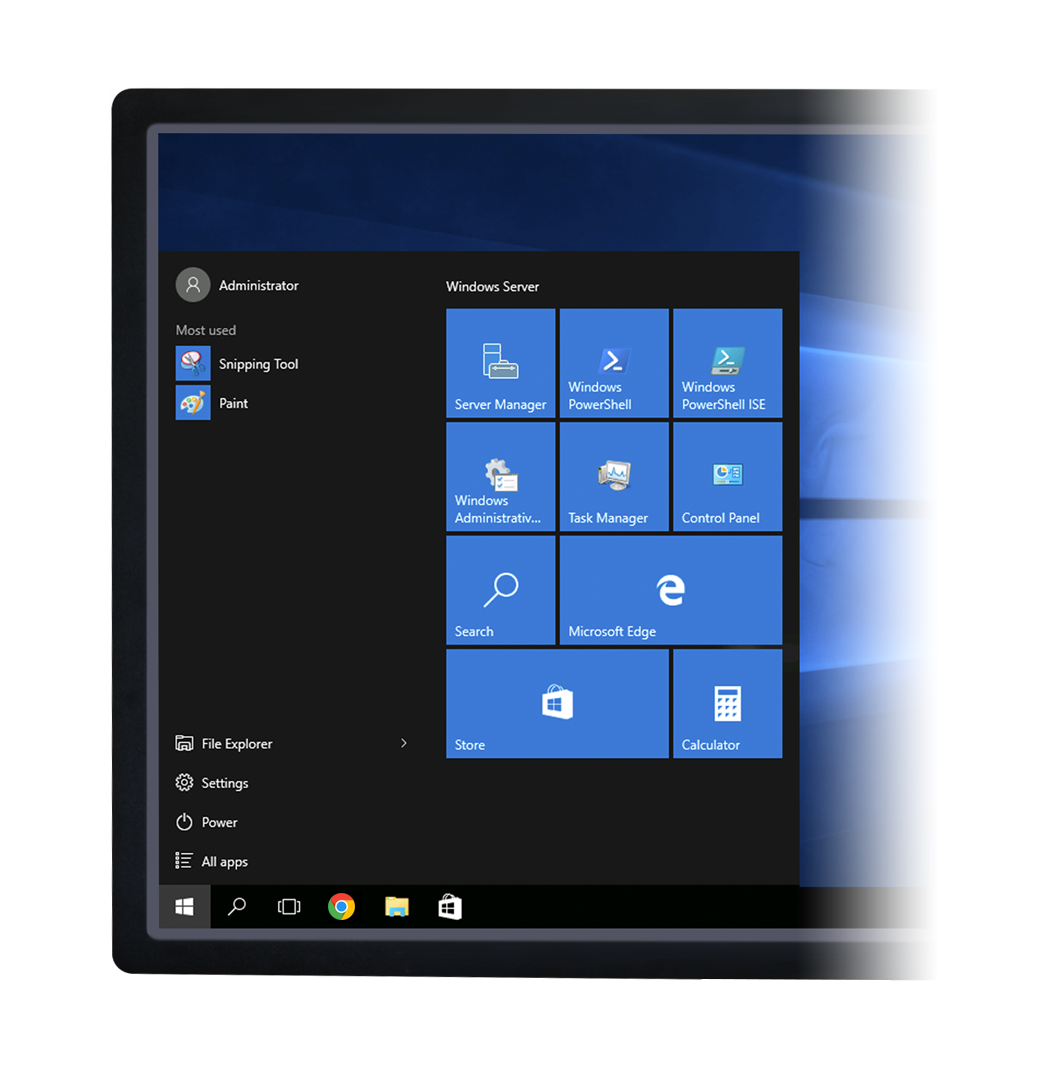 Premium Features Value Pack*
The vSpace Pro Premium Features Value Pack includes licenses for Dual Monitor, vCAST, and Health Monitoring to fully optimize your computing environment and deliver the ultimate PC-like experience.
1-year license saves 40%
(SKU: VSPACEPRO-PRM-VLP-1)

3-year license saves 50%
(SKU: VSPACEPRO-PRM-VLP-3)
Contact sales for more information.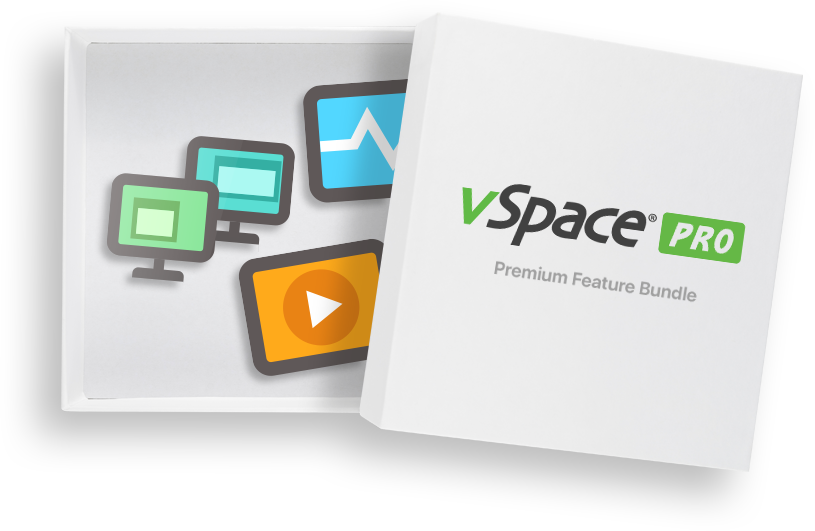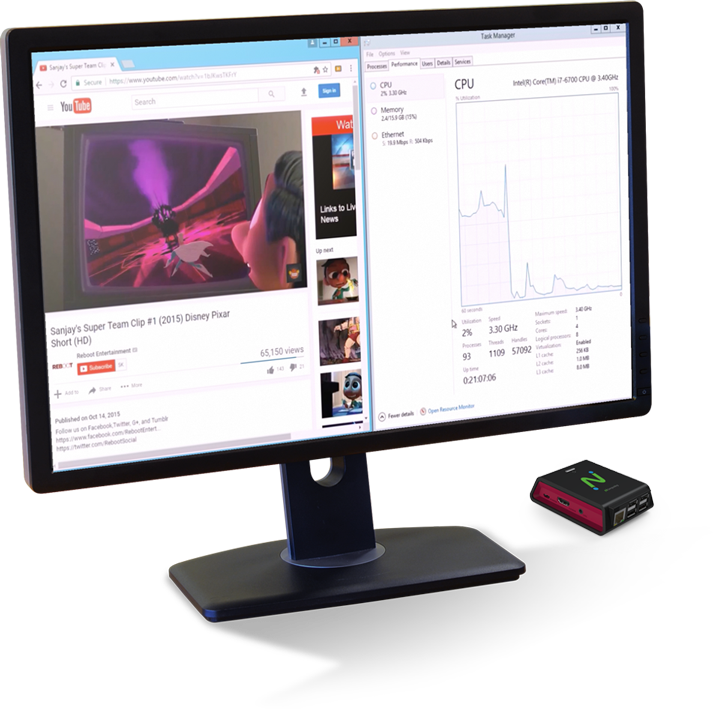 CLOUD-READY WITH vCAST STREAMING SUPPORT
vCAST streaming delivers direct video streaming to client devices, thereby reducing the overall server-side CPU usage when users watch web videos like YouTube or local media content without the need for expensive GPUs. This results in higher quality media streaming using the network bandwidth without CPU bottlenecks and allows increased number of concurrent users.
Supported on RX300, vSpace Pro Client for Windows, vSpace Pro Client for Chrome
Supported on RX300, vSpace Pro Client for Windows
Supported on L-series, M-series, MX-series
Health Monitoring
Deploy vSpace desktop virtualization with confidence by monitoring your Windows and vSpace resource utilization through the cloud dashboard. It's now easy to access and see insights into key health metrics including memory usage, connected servers, CPU utilization, and active users. Receive real-time alerts on excessive usage with the NComputing Health Monitor companion mobile app.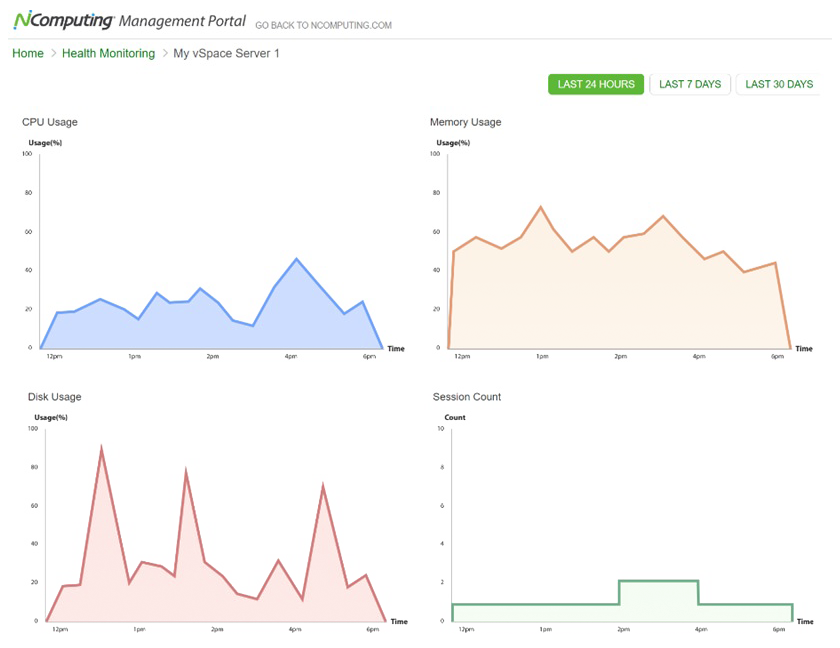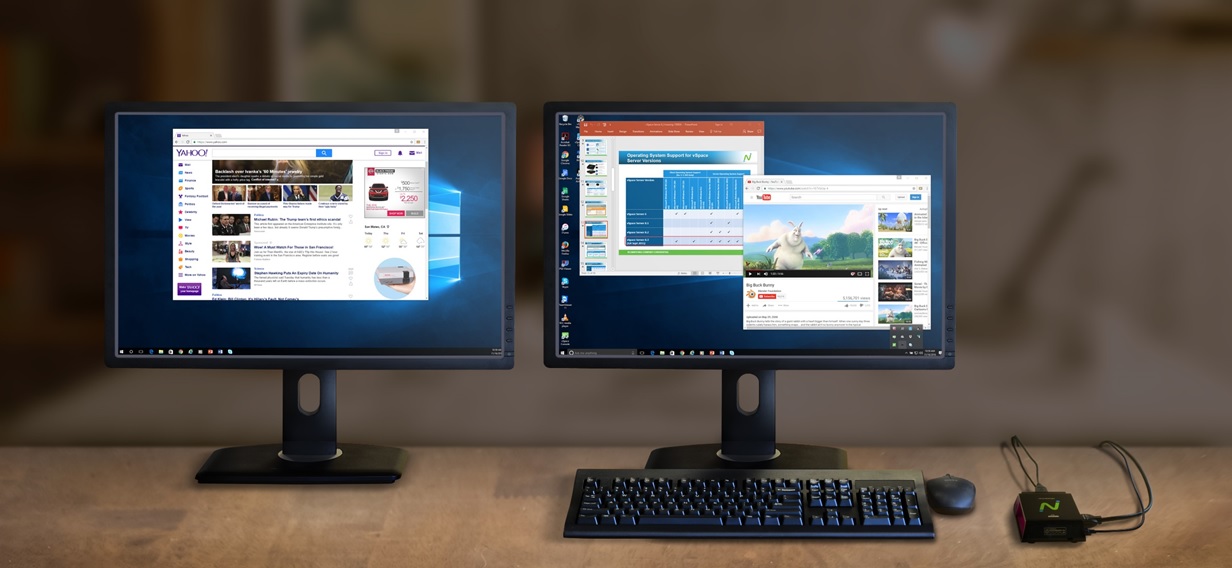 Dual Monitor Display Capability
Extend your desktop to increase productivity. Available on vSpace Pro Client for Windows and RX300.*
*RX300 requires separate NComputing USB dongle (VGA or DVI) for the second monitor display.
Ready to get started? We are here to help.
Here's what our clients have to say
The response has been so overwhelmingly positive
that we decided to share with you some of the kind words.
The combination of simple implementation, low management overhead, and low costs is coupled with a high-quality PC experience.
NComputing Vendor Profile



IDC
NComputing allowed us to be smart without worrying about buying lots of clunky kit and hiring more IT staff.
Matthew Evans
IT Director


Explore Learning
We haven't had to do any work on a student device the entire year, which is pretty incredible. It's like nothing I've ever supported before.
Todd Pilch
Technology Director


Sisters School District
NComputing devices and software deployed at ESIC hospitals ensure effective and optimum utilization of resources at minimum cost to ESIC beneficiaries
Ashok Tripathy
General Manager


WIPRO Infotech
The fast deployment-followed by cost benefit, zero downtime, the openness of use with any operating system, and optimum space utilisation-made this one of the best services we have received to date.
P. K. Sinha
CEO, Centre of Excellence & Director


Astric Computers
NComputing shared desktop computing technology delivers significant cost savings, which we can re-invest in software and services to ensure our students benefit from the most advanced and high standard of curriculum possible.
Dr. J S Sodhi
Head IT


Amity Education
DOWNLOAD​ vSPACE PRO 10
vSpace Pro is free to download, but requires that you are logged in to your ncomputing.com account. Please login, or create a free account now.
SUPPORTED THIN CLIENTS
SUPPORTED SOFTWARE CLIENTS
SUPPORTED OPERATING SYSTEMS
Windows Server 2016
Windows Server 2012 R2 U1
Windows Server 2012
Windows Server 2008 R2 SP1
Windows MultiPoint Server 2012
Windows MultiPoint Server 2011
Windows 10 (64-bit) *
Windows 8.1 (64-bit) *
Windows 7 (64-bit) *
Integrates with server virtualization infrastructure solutions from VMWare, Citrix and Microsoft
* 1:1 VDI SUPPORTED ACCESS CLIENTS
Videos
Management Portal overview
vSpace Pro Installation guide
vCAST Web Streaming tutorial