Simple, powerful & affordable
The RX420(vSpace) is the new benchmark for a low cost, simple, powerful and affordable PC Expansion alternative. As the industry's premier 2-in-1 thin client offering, the RX420(vSpace) delivers a high-quality, media-rich Windows desktop experience to 2-users. Architected as an end-to-end solution and built to be simple to deploy, operate and maintain; the hardware, software and protocol components work seamlessly to provide the ultimate user experience. The effectiveness of the solution ensures that users are unaware that their desktop is running from a single computer and the whole solution can be managed by users with only basic IT computer skills.
Slash acquisition cost by 65%, maintenance cost by 80% and energy cost by 90% (compared to an all PC solution)
Deliver up to 70% saving in TCO over 5 years
Extend your desktop refresh periods by a factor of two
One RX420(vSpace) supports 2-users and costs less than a single PC
Fewer PCs to manage equals lower computing costs per user
Better utilization of IT resources
NComputing's lowest cost per seat thin client offering
Rich Windows PC experience:
Full screen Windows desktops
Supports Full HD Multimedia
USB peripheral support
Simple to deploy, maintain and manage
Centralized management of hosted Windows desktops
All users benefit from performance, application and security updates simultaneously
Integrated messaging features
Integrated desktop monitoring
Consumes less power (5W per user, typical)
Generates less heat
Lasting and durable
Produces less eWaste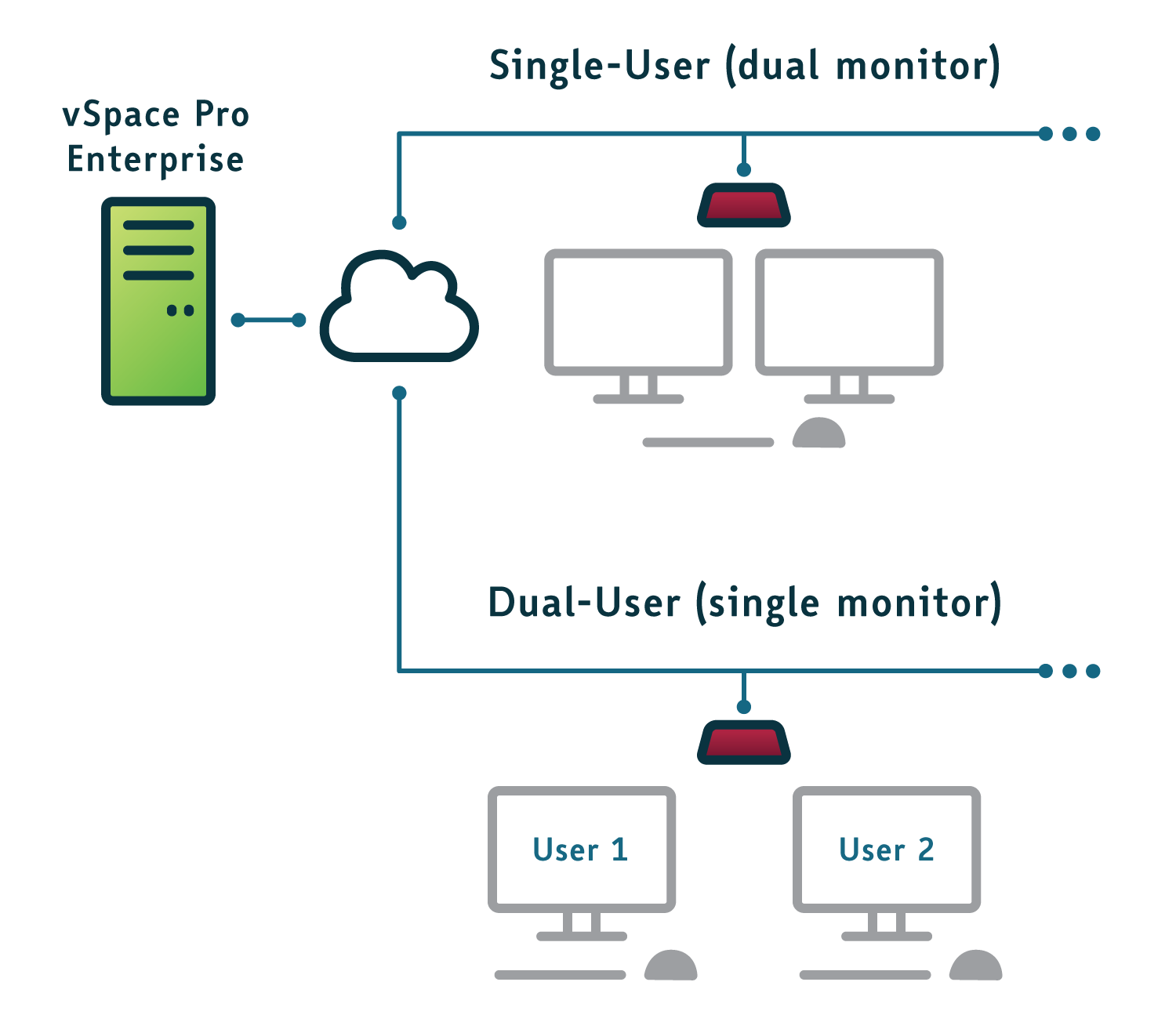 Centralized management & Express Deployment
vSpace Console, the integrated device managmeent solution in vSpace Pro Enterprise, allows for easy device configuration and updating. Administrators can define device templates with settings and configurations, then push it to the devices. Just a few clicks and your entire deployment can be provisioned.
Optimized for vSpace Pro Enterprise
The new UXP Turbo protocol delivers an enhanced desktop experience with PC-like performance for 3D rendering, browser scrolling, video playback and multimedia-intensive applications. NComputing vCAST further reduces server-side CPU usage for streaming media like YouTube and local media content without the need for expensive GPUs. By utilizing network bandwidth instead of the server CPU, vCAST provides for better media streaming and allows for more concurrent users per server.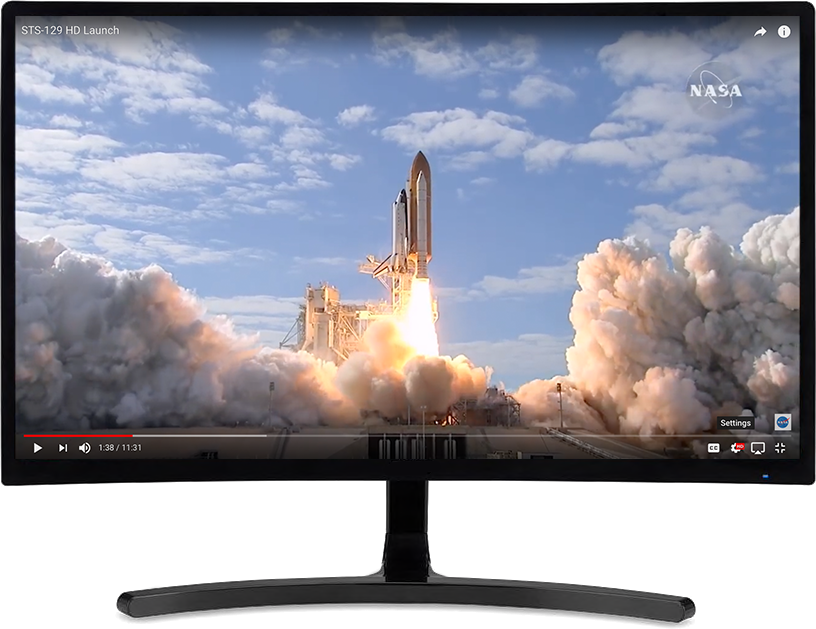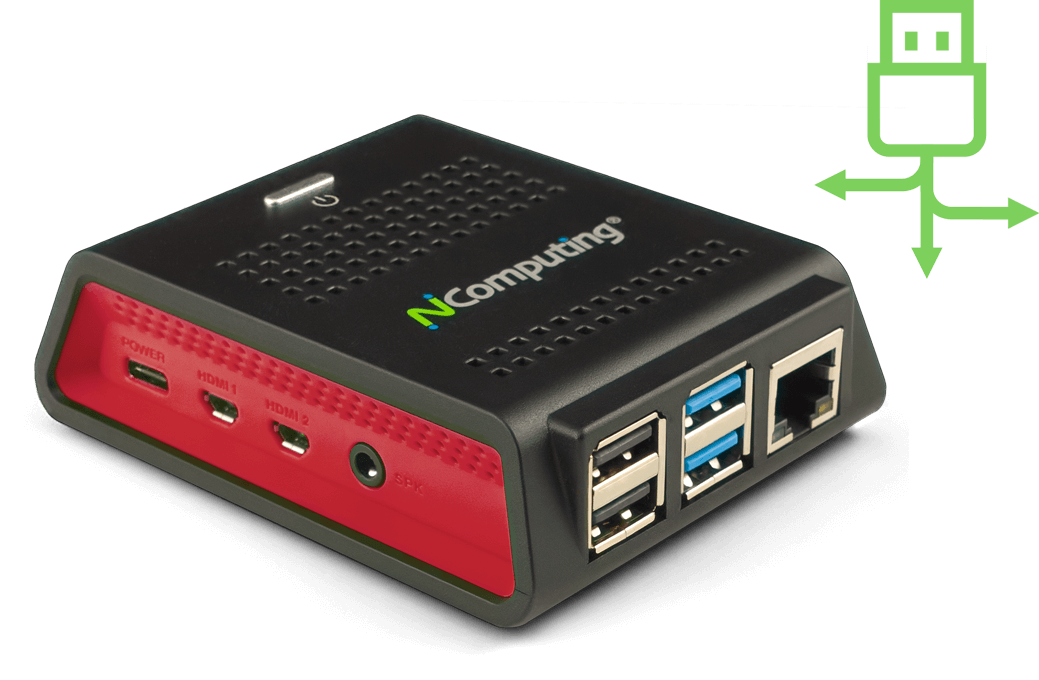 Extensive PERIPHERAL SUPPORT
Transparent USB redirection via the USB 2.0 and 3.0 ports provides extensive peripheral support for mass storage, printers, scanners, smart card readers, headsets or speakers, webcams, signature pads and COM ports in addition to the standard keyboard and mouse. All device drivers are provided by the server.
Optional XD4 dongles can add additional USB and Audio ports.
Dual-User mode
Unique amongst its RX-series peers, the RX420(vSpace) can be configured in dual-user mode. This allows two users to utilize the same device, each getting a single monitor, mouse and keybard. The audio port is specfic to user 1. Optional XD4 dongles can expand the number of available USB ports to accomodate peripherals including audio headsets permitting audio for both users.
User 1 plugs into the first HDMI port and black USB ports. It can also use the Audio port.
User 2 plugs into the second HDMI port and the blue USB ports.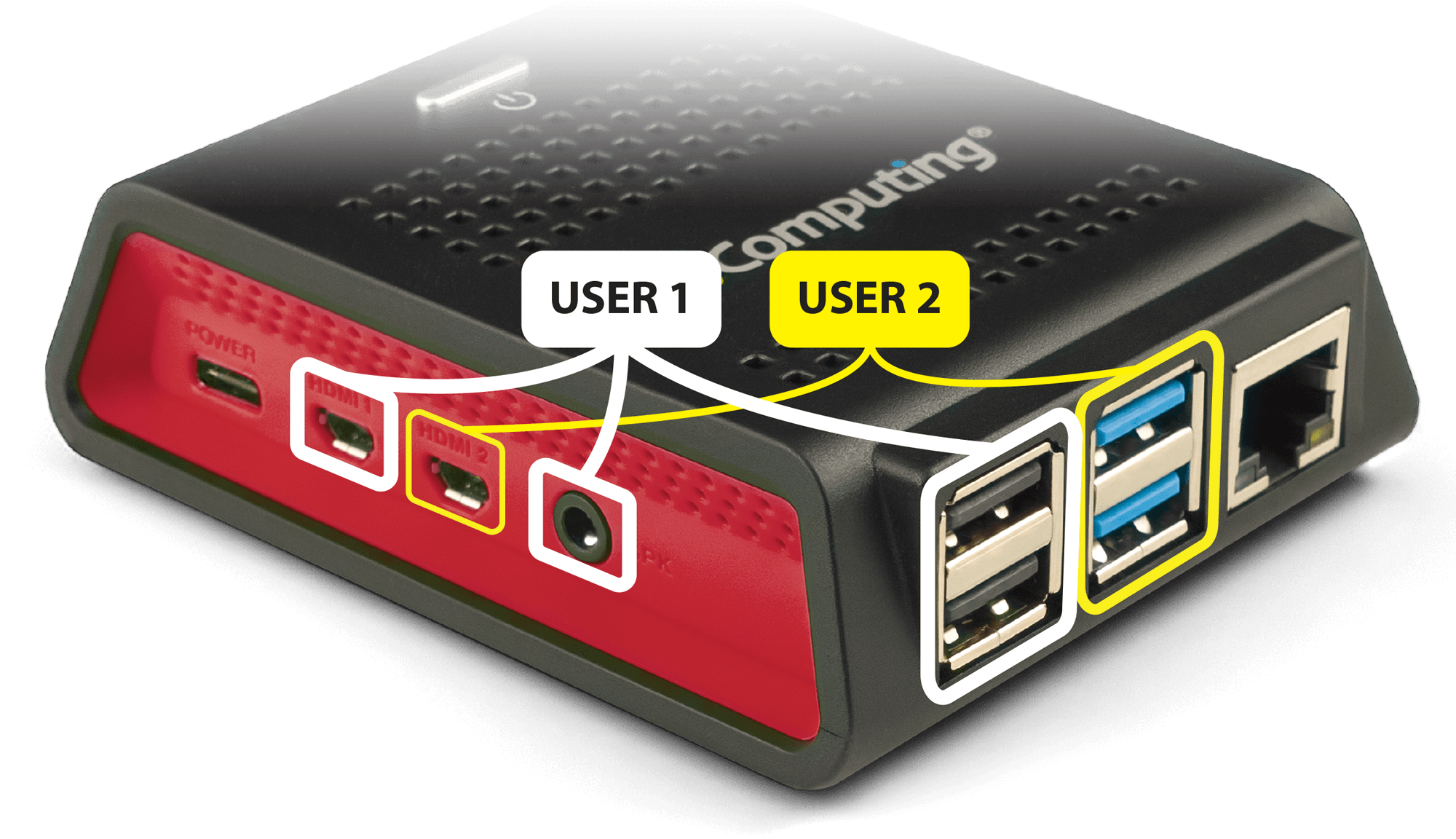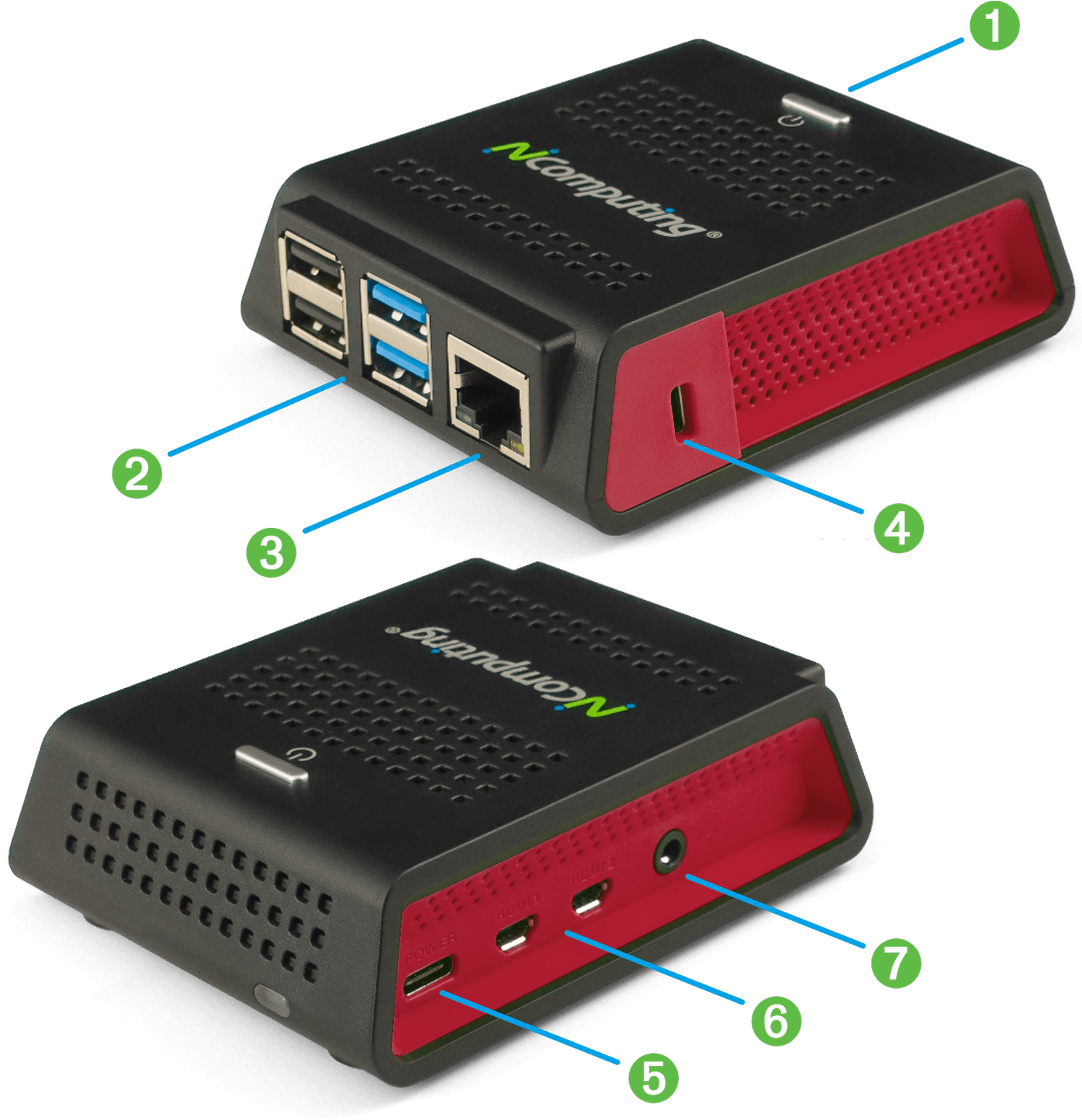 Connections
Power button with sleep mode
2 USB 3.0 and 2 USB 2.0 High-Speed ports with full USB redirection support
Gigabit Ethernet RJ45 port
Kensington security port
Power in (USB-C)
Dual micro HDMI video output
Speaker jack: 16bit/44kHz/Stereo
The RX420(vSpace) is only compatible with NComputing vSpace Pro Enterprise.
| | |
| --- | --- |
| Feature | RX420(vSpace) |
| Single or Dual-user mode | |
| Full-motion HD video playback (1920 x 1200) via HDMI | |
| Transparent USB redirection | |
| Gigabit Ethernet and 5GHz/2.4GHz 802.11 b/g/n/ac Wi-Fi with Personal and Enterprise 802.1x security | |
| Integrated VPN support (OpenVPN, OpenConnect, IPSec, FortiClient and PPTP) | |
| 32GB Internal Micro SD card | |
| 2GB RAM | |
| Low power consumption | |
| Power button and sleep mode for additional power savings | |
| NComputing vCAST Streaming and UXP Turbo protocol support | |
| Kensington Security port and VESA mount kit included | |
| Optional XD4 dongles to expand available USB ports. | |
Ready to get started? Let's go.
If you have questions about our products and services, and wish to speak with an NComputing representative, please complete this form and we will contact you shortly.
Unfortunately there are no related products available on the Amazon site you have chosen.