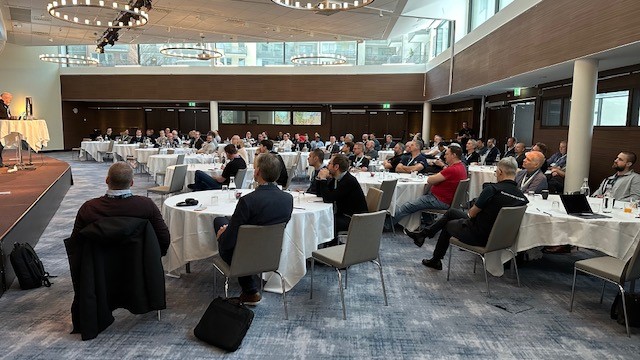 While moving to VDI on-premise or in the cloud is a trend we've seen for many years, the Ukrainian war and the resulting economic turmoil have shed light on other problems. The need for centralized control, security, and ease of use with a push towards remote work and the adoption of Windows 11 has propelled VDI end-points into an essential part of the (CAPEX) equation.
Companies like Citrix, Microsoft, and others supply VDI back-end solutions that serve the needs of almost all customers, from SMB to enterprise, from simple office usage to demanding CAD/CAM applications. However, what client (end-point) to use to access desktops and applications in the chosen VDI environment is a central question when it comes to budgeting the move or upgrade.
At the recent CUG event (Citrix User Group) in Sweden, it became apparent that many customers are budget-conscious and only spending where it's unavoidable as the future outlook is uncertain. While the investment in on-premise or cloud VDI solutions is a top priority, replacing working PCs is a challenge to justify. After all, using a Windows PC to access a Windows Desktop in a VDI environment is a bit redundant and doesn't eliminate existing issues (security, data protection, maintenance …) that VDI is ready to address.
So, re-purposing existing hardware like PCs, Laptops, or even older Thin-Clients with a modern End-Point operating system is a desirable solution. LEAF OS from NComputing is the perfect solution that allows customers to keep most of their client hardware without change by replacing Windows with LEAF OS for a nominal price. In addition to breathing new life into this hardware, it helps protect the environment by reducing e-waste and power consumption.
Another significant benefit of moving to a dedicated end-point OS is the comprehensive client management system (PMC). Rather than keeping Windows machines up to date and secure, PMC manages thousands of LEAF OS devices centrally across locations worldwide if needed.
LEAF OS is fully certified by Citrix and optimized for collaboration tools like Microsoft Teams. LEAF OS fully supports cloud-based DaaS like Microsoft AVD, Windows365 and Citrix Cloud. CUG proved that NComputing has come up with the right solutions for today's challenging environment.
For more information on our Citrix validation, please read the press release.