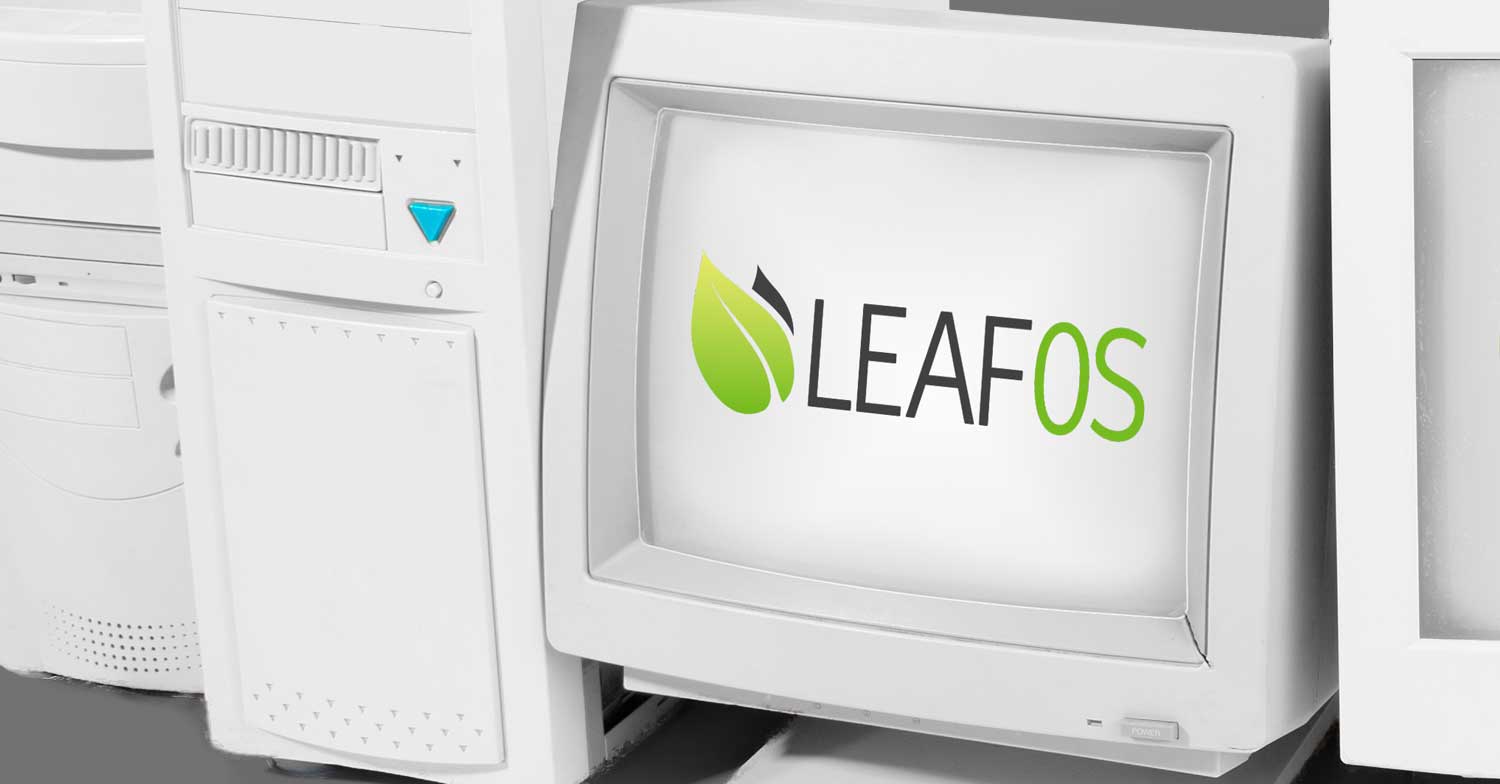 Older PCs and laptops cannot keep pace with the latest software innovations.
As Microsoft continues to enhance its Windows operating systems and Office products, the older desktop and laptop computers deployed in many organizations can quickly become ineffective. The hardware of even a few years ago struggles to keep up with the latest offerings, leading to user frustration, a precipitous drop in productivity, and excessive IT support.
In some cases, an organization may try to stay with older version of Windows to avoid expensive hardware replacement costs. Unfortunately, the combination of official end of life announcement for Windows 7 coupled with the security vulnerabilities in the older OS versions make this approach untenable.
LEAF OS, combined with vSpace Pro Enterprise Edition, provides organizations with a compelling alternative to simply discarding these outdated PCs and laptops.
LEAF OS is a Linux-based software solution designed to repurpose older X86/X64 desktop and laptop computers. It is easily installed on the existing hard drive or can be booted directly from a USB stick, leaving the hard drive data untouched. The LEAF OS Linux system is fully locked down providing bullet-proof defense against 3rd party applications and common security threats.
By implementing a higher-powered, modern host server running vSpace Pro Enterprise Edition, the LEAF OS users connect to the host server and receive the familiar Windows OS desktop and all required programs. The computing load is efficiently processed by the host, breathing new life into the older devices. Users are happier, productivity increases, and the IT staff is relieved of the headaches caused by older PCs and laptops.
As LEAF OS is much lighter than the Windows OS, these aging computers can continue to provide value to the organization while providing immediate cost savings through deferred hardware replacement costs.
The workload on the IT staff is further reduced by centralizing management functionality for computers running LEAF OS. vSpace Pro Enterprise Edition comes with vSpace Console providing basic management capability. NComputing's PMC Device Management Solution, installed as a separate virtual appliance, offers full LEAF OS feature set management.
Originating within the VERDE VDI platform, LEAF OS has been repurposing aged devices for several years. We recognized vSpace Pro users had the same issues solved by LEAF OS, so we undertook a major rework of the software to expand functionality and enable vSpace Pro Enterprise Edition connectivity. These additions, as well as an update to PMC device management software to enable LEAF OS support, are also set to roll out to VERDE VDI users shortly.
We are very excited to offer this expansion of the vSpace Pro ecosystem. To learn more about these solutions, please visit the vSpace Pro Enterprise Edition and LEAF OS product pages.