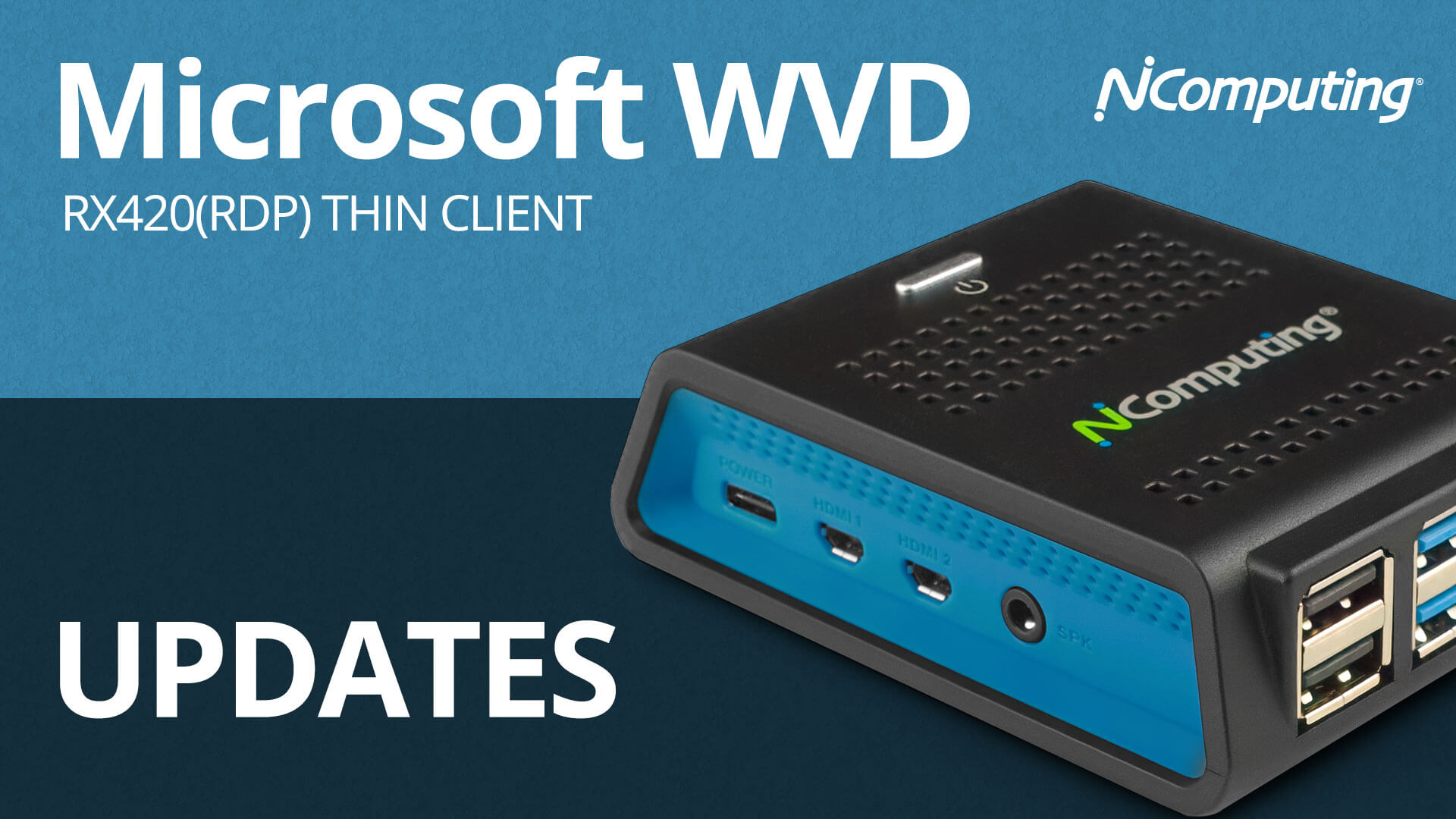 These days technology moves ahead at a blistering pace. When we released the RX420(RDP) thin client late last year, it was the first purpose-built device optimized for Microsoft Windows Virtual Desktops (WVD). As WVD matures, we strive to bring on its new features, improve existing ones, and introduce innovative solutions for the platform. RX420(RDP) continues to be the best bang-for-the-buck WVD endpoint in the market. So let's supercharge it.
Last week we released a significant firmware update introducing upgrades that improve performance, usability, and functionality:
Client-side hardware-accelerated decoding. h.264/AVC encoding for WVD sessions enables the thin client to decode this stream locally, producing a better experience for media playback, CAD/CAM 3D applications, and other graphic-intensive use cases.
Multi-factor authentication (MFA). Remote work elevates the need for security solutions. MFA helps prevent unauthorized access, and we've added support for SMS-based text codes and the Microsoft Authenticator mobile app.
Screen options. Native dual display is excellent, but we need options. You can now swap your primary and secondary screens from left to right or top to bottom. You can also independently rotate them using either landscape or portrait modes.
USB peripherals. As WVD adds features, we have expanded compatibilities to include:

Webcam support for video conferencing including Microsoft Teams and Zoom.
USB local printers
Smart card readers
USB headsets
Mass storage devices

Independent browsing. A local Chromium browser enables direct access to web content and web apps without needing an entire virtual desktop. The browser can be configured as a stand-alone kiosk or as a companion app where the user can use the browser side-by-side with their virtualized apps/desktops environment for better productivity.
Administrative management shines with PMC Device Management software. Admins can remotely manage a full deployment of RX420(RDP) devices over local and wide-area networks (including work-from-home use cases, locations behind firewalls & NAT routers) through an easy-to-use, web-based UI.
We're constantly impressed with the varied use-cases and creative deployments of the RX420(RDP) popping up across the globe. If you'd like to discuss your situation and see if our solutions can help, please
contact us here
.
______________________
NComputing is an official Windows Virtual Desktop partner for integrated Linux thin client solutions verified by Microsoft.