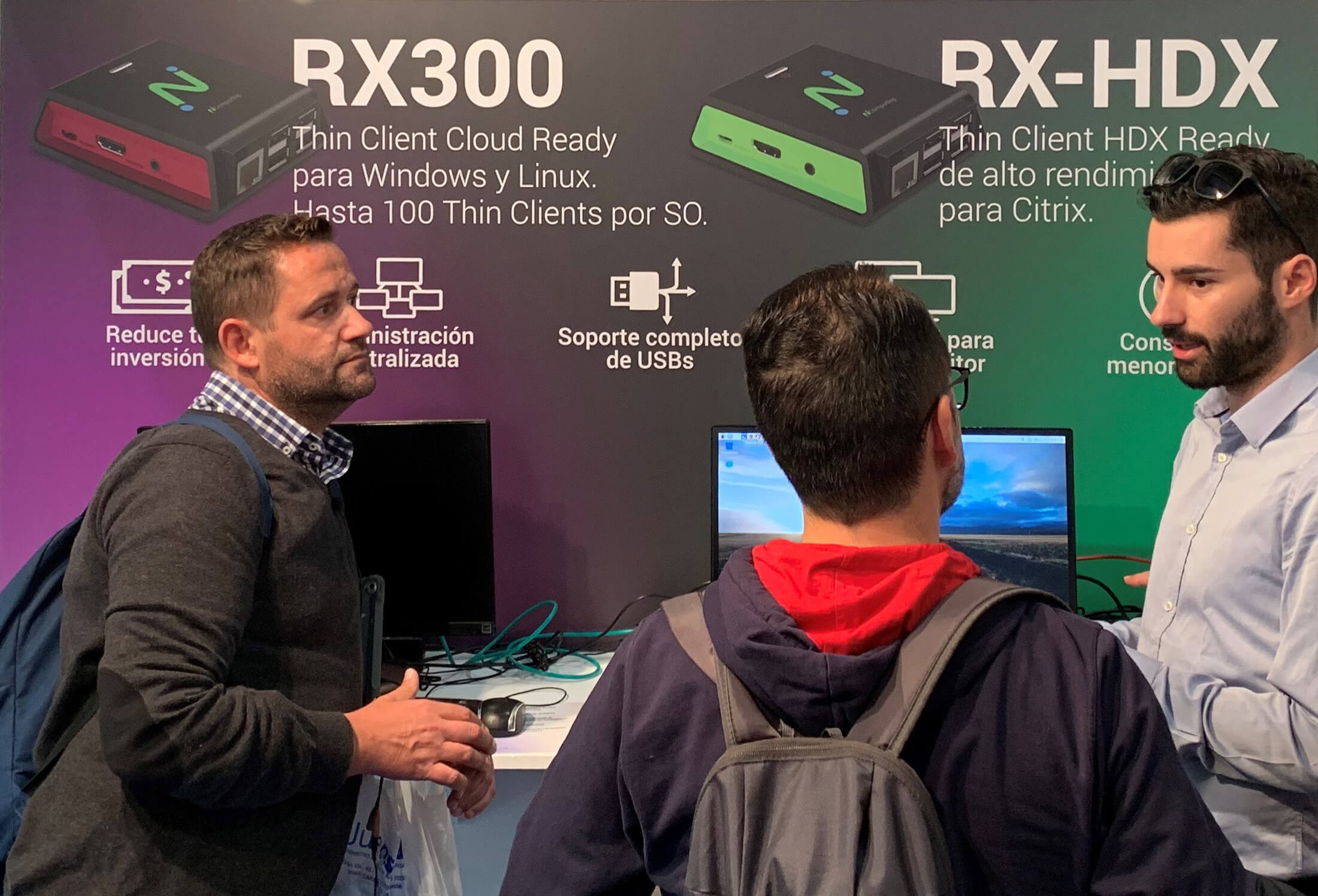 Joining our Spanish distributor Lidera once again this year, we attended the SIMO Education 2018 conference in Madrid.
SIMO brought education and technology professionals including directors, teachers, and management teams together from 22 countries to see current technologies for education and public administration.
We had a small lab constructed to demonstrate vSpace Pro, our session-based virtualization solution using our RX300 thin client as well as RX-HDX, the Citrix Ready workspace hub. We also brought out the RX-RDP, our first thin client specifically for Microsoft RDS installations and other platforms that use the RDP protocol such as VERDE VDI. Devices and platforms were thoroughly tested by attendants with rave reviews.
NComputing also announced support for Ubuntu 18.04 in vSpace for Linux.
Thanks to Lidera and the more than 10,000 attendees who participated this year.