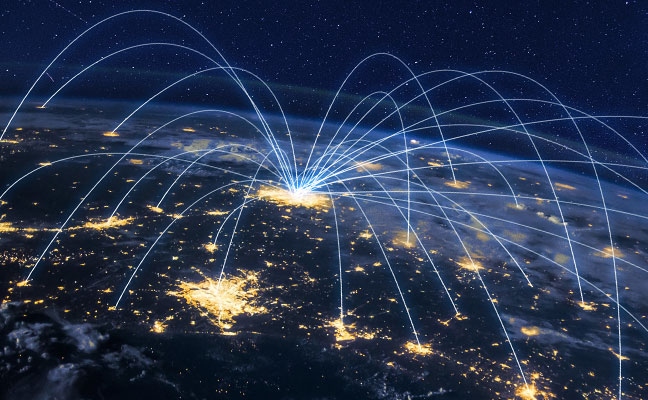 Azure Virtual Desktop (AVD) from Microsoft is a comprehensive virtualization platform for both Desktops and Applications. It's hosted in the Azure cloud and managed by Microsoft. A proper turnkey solution for teams looking to virtualize their workspace while avoiding the complications of hosting a platform themselves. The service includes optimizations for multi-session Windows 10 desktops, Microsoft 365 applications, and support for RDS environments. AVD addresses a broad range of needs from business continuity to Work-From-Home (WFH) initiatives. It's a great cloud-based solution for a dispersed workforce but still missing something.
Moving to the cloud is a big step for most organizations. Microsoft AVD alleviates much of the IT misery that local operating systems create. However, it's missing that easy, flexible connection method. Users need a full-blown local operating system just to run an app that connects to AVD. Enter LEAF OS, a purpose-built solution to eliminate redundancy and make BYOD or Work-From-Home initiatives easier.
What is LEAF OS?
Self-sufficient computing requires an operating system, CPU, RAM, and drive space - enough to satisfy the user's needs. However, in a cloud model where all those features have moved to a data center, the user's machine doesn't need the local resources or complexity. LEAF OS is a small Linux-based operating system that works with any device that is 64-bit and based around an x86 processor–desktops, laptops, or thin clients. It essentially turns that device into a fully functional AVD endpoint. It can be installed over an existing OS/data set, wiping it clean, or boot from a USB thumb drive and keep the native OS intact.
LEAF OS is a read-only, minimally sized Linux-based system. When LEAF OS boots up, only the thin client functionality is loaded locally. This protects against unauthorized 3rd party applications, malware, viruses, and data leakage. It's a perfect solution for when you want to reuse existing hardware and squeeze some more life out of them – even when that hardware is incapable of running current operating systems natively. RX420(RDP) is a wallet-sized thin client purpose-built for AVD that can coexist with your LEAF OS devices if you need new hardware.
How is LEAF OS managed?
Central management is key to a successful deployment. Managing a company full of provisioned computers and whatever devices your employees may bring along is like herding cats. PMC Endpoint Management adds that layer of control to LEAF OS devices and our RX-series thin clients. PMC enables IT to provision hardware and software endpoints, push configurations, provide updates, and troubleshoot remotely. Manage your installation over local and wide-area networks, behind firewalls and NAT-routers. Automatic discovery, check-in, flexible configurations & provisioning of new devices make deployment easy.
A better virtual experience.
We've all become accustomed to online meetings, whether through Microsoft Teams or Zoom. Running these programs through a virtual desktop can be problematic due to poor audio/video quality. LEAF OS addresses this by providing local Teams, Zoom, and the Chromium browser. These are used either as individual apps without a virtual desktop running or side-by-side in a windowed mode. This capability vastly outperforms the native apps available in AVD and provides the basis for customization in future releases.
Verified by Microsoft.
NComputing is an official Microsoft Azure Virtual Desktop partner for LEAF OS and our RX-series thin clients built on the Raspberry Pi platform. We bring our 20 years of expertise in desktop virtualization to bear on AVD, and we're confident you'll love the results.
Try it for 30-days for free, with no obligation.
To get started with the trial, select a compatible platform from this list to test with – Microsoft AVD, RDS, VERDE VDI, VERDE Remote Access, and vSpace Pro Enterprise. More information about LEAF OS and its capabilities within those platforms is found on those product pages.