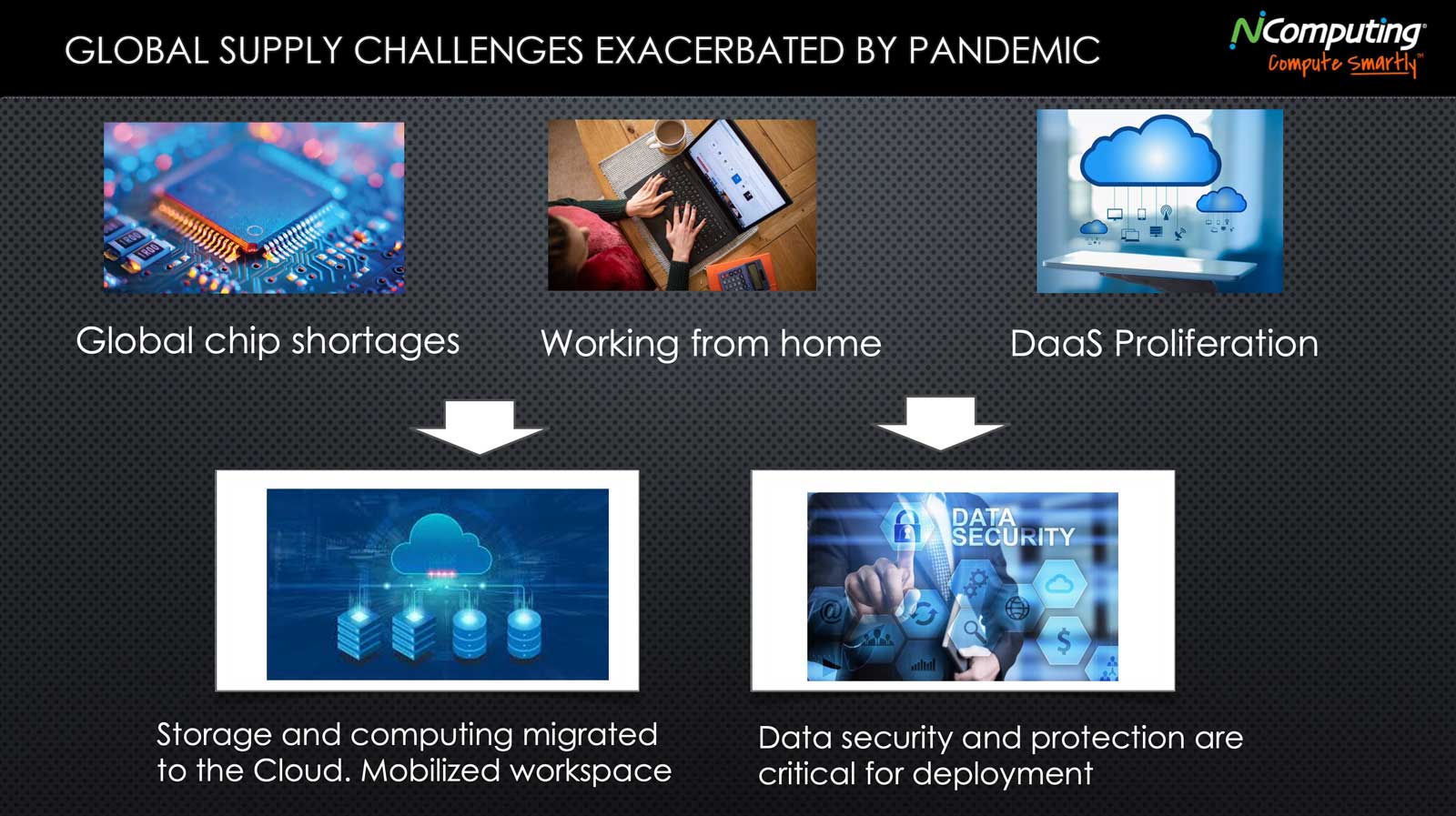 Earlier this month we participated in a joint webinar with Xentegra, one of our valued reseller partners, to discuss NComputing offerings and how we've taken on the challenges companies are facing due to the pandemic and its lingering issues. In particular, we discuss how issues with the global supply chain, working from home, and the proliferation of DaaS have rapidly advanced desktop virtualization and how NComputing products and services solve the resulting IT challenges.
Topics include: Microsoft Azure, Windows 365 (Cloud PC), Remote Desktop Services, Citrix, Hardware thin clients, Software endpoints, central management and how a reseller like Xentegra can provide everything you need to get your deployment going.
Have a look at the webinar and let us know if you'd like a consultation.
Link: https://www.youtube.com/watch?v=0ZNVWo0xPu0&list=PLp1Rra7OyefVjFUOHEPvoA...
Runtime: 50 minutes.