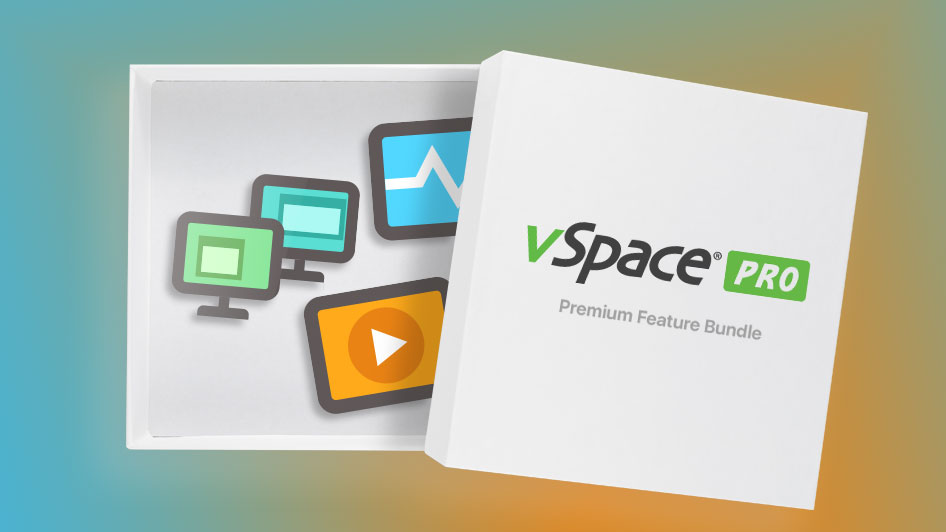 Premium Features Deliver Our Best vSpace Pro Platform!
We are thrilled to announce new Premium Features in our latest vSpace Pro 10.3 release.
With vSpace Pro 10.3, IT Administrators now deliver a fast, full function computing environment that provides end-users the same experience as a PC.
The new features include…
vSpace Pro 10.3 will support the new generation RX300 Thin Client devices.
vCAST Streaming Technology* reduces the overall server-side CPU without the need for expensive GPUs. This allows for higher quality media streaming utilizing network bandwidth without CPU bottlenecks, thereby supporting more concurrent users. Multimedia playback using vCAST comes in three parts:

vCAST Web Streaming (supported on RX300, vSpace Pro Client for Windows and Chrome) delivers direct video streaming to client devices when users watch web video from YouTube.
vCAST Media Streaming (supported on RX300 and vSpace Pro Client for Windows) delivers direct video streaming to client devices when users watch local media content.
vCAST MOJO Streaming (supported on L/M/MX-series thin client) local video files are encoded ahead of time and streamed directly to the supported thin clients.

Health Monitoring allows administrators to monitor server health, CPU usage, memory usage, disk usage, Network IO usage, and number of connected session usage. When the CPU usage exceeds a certain threshold, an alert notification is sent to the IT administrator to make real-time decisions including remotely resetting the vSpace server(s).
Dual Monitor Display (supported on vSpace Pro Client for Windows and RX300) requires a separate NComputing USB dongle (VGA or DVI) for the second monitor display (coming in Q2/2017).
When you register your vSpace Pro 10 with NComputing Management Portal, you will be given a 6-month complementary license to enjoy vCAST Streaming Technology, Health Monitoring, and Dual Monitor Display.
Download now to experience the next level in power and performance by transforming your virtual desktop infrastructure!
*vCAST is only available on the Chrome browser.