Support and Subscription (SnS) programs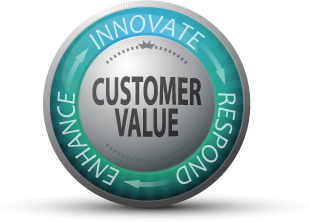 Every IT purchasing decision must maximize your technology investment and improve system uptime. NComputing Support and Subscription (SnS) programs are designed to give you the resources you need, when you need them and to provide exceptional on-going value driven by our relentless commitment to customer satisfaction. Our support offerings encompass:
Software updates and upgrades
Online web resources
Access to our knowledgeable and responsive Support Engineers.
Our SnS offerings enable:
Upgrade benefits: Ongoing access to software upgrades, including major and minor releases and updates
Enhanced response times: Defined service levels for time-to-respond based on severity of incident
Unlimited support tickets: Predictable, fixed budget for support throughout subscription term
Cost management: Multi-year plans enable you to obtain an additional discount and lock in a price
Operational efficiency: No need for purchase negotiations and contracts for software upgrades
NComputing basic support provides email or phone support during local business hours. You also have 24x7 access to online support resources and the support community.
Features:
Up to 10 trouble tickets per organization
24x7 access to online resources:

Technical knowledge base for fast and easy access to solutions
NComputing support community discussions
Latest user documentation, reference, and video installation guides
Standard Support and Subscription (SnS)
NComputing Standard Support and Subscription (SnS) program is designed for customers who require regular software upgrades, unlimited support tickets and faster response times. It is available as a per Concurrent User (CCU) yearly subscription. SnS programs cover all active devices in your organization, and is not available for partial coverage or individual units.
Features:
All the features included with Basic Support, PLUS
Email or Chat support during local business hours
Unlimited number of trouble tickets per organization per year
Additional access to software upgrades (including minor and major releases) via our Software Download Center
Higher prioritization in support ticket queue
Subscription to proactive product and support notifications

NComputing stands behind the quality of each device we make by including a standard 1-year hardware warranty. For customers who want an extra level of protection and to guarantee hardware availability, NComputing offers:
Advance Hardware Replacement
Receive replacement hardware within a specified response time shipped from the closest NComputing service center.